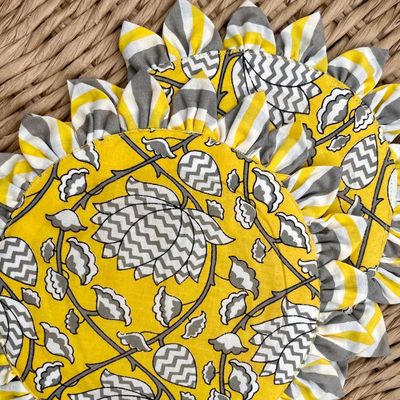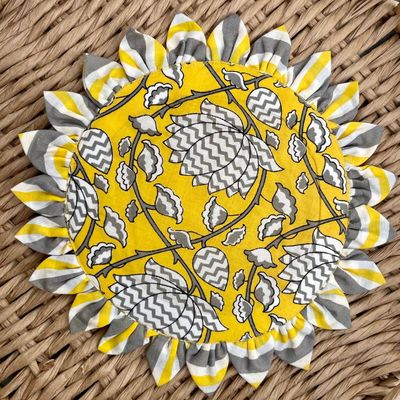 Place Mats (Set of 2) - Sunshine Blooms
$34.99
or 4 interest free payments of $8.75 with
learn more
Treat your furry friend to a touch of elegance during mealtime with our meticulously crafted Doggy or Pussy Delight placemats.
Handmade with love and care, these placemats are designed to enhance your pet's dining experience and protect the floors. It comes in a set of two so it can be used for a food and water bowl each or carry one for travel and one at home.
Here is to why your pup will love it:
🐾 Premium Quality: Crafted from high-quality, easy to wash material, it can handle spill and splashes with ease.
🐾 Stylish and Durable: The attractive design complements your home decor and being fully washable, it is durable to be used for a long time for messy eaters.
🐾 Easy to Clean: Simply hand wash it for longer life or put on a gentle machine cycle. It makes your life easier and your pup's dining area more hygienic.
Fun Fact: This product is versatile and can be used as dining placemats for hoomans and also as pot stands.
Fabric: Cotton
Care Instructions: Hand wash with mild detergent (preferred) or machine wash on a gentle cycle.
SKU: PM 002