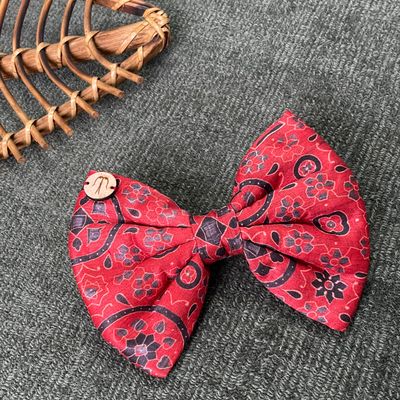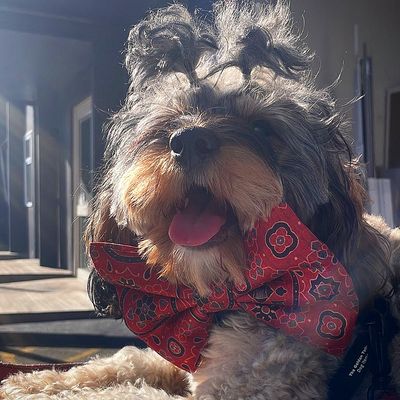 Bow Laal
$39.99
or 4 interest free payments of $10.00 with
learn more
Our "Laal" bow is made using an unique form of block printing method known as "Ajrakh" on silk fabric.
There are 22 processes in Ajrakh printing from prepping the fabric to printing the stamp to dying and finishing it with a wash for correct deposit of the colour and the pattern. It is a time consuming and tedious process along with the high cost of the wooden blocks and crunch of water resources; this makes the fabric quite expensive.
The bow is secured with a velcro which makes it easy to use on a collar or a harness.

When purchasing, please add 1-2 cm tolerance due to the bow being handmade.
Size Guide
XS: 9 x 12cm
S: 10 x 13cm
M: 15 x 18cm

Always make sure you are monitoring your pet while they are wearing the bow. Although these products have been tested on pets before, it is always a great idea to monitor them wearing this.

Care Instructions: Hand wash with soft detergent powder or shampoo wash only. There may be minor bleeding after wash.

We ship within New Zealand and out to Australia! Your shipping cost will be added at checkout. If you are outside either of these countries, please DM us to place an order and we will get back to you with a quote.

Handmade with love in India.
All prices are in New Zealand Dollars (NZD) including GST.
SKU: 1008